Yes we did it!
On Friday, 22nd of November 2019, we have signed the acceleration agreement under Startup Spark 2.0 program for development of Thales platform!
This is a moment we have been working on over last months. After harsh eliminations, meetings and presentations, our flagship project – Thales was chosen for acceleration support form Startup Spark 2.0. On last Friday we have signed the contract and for the next 6 months with financial as well as substantive support we will be working on development of first version of our breakthrough optimization and automation platform for digital marketing. Stay tuned!
"We are extremely happy that our project, Thales, was chosen and be supported under Startup Spark 2.0 acceleration program. Thales will be ready to help marketeers run and optimize their campaigns across many digital ad systems in mid-2020."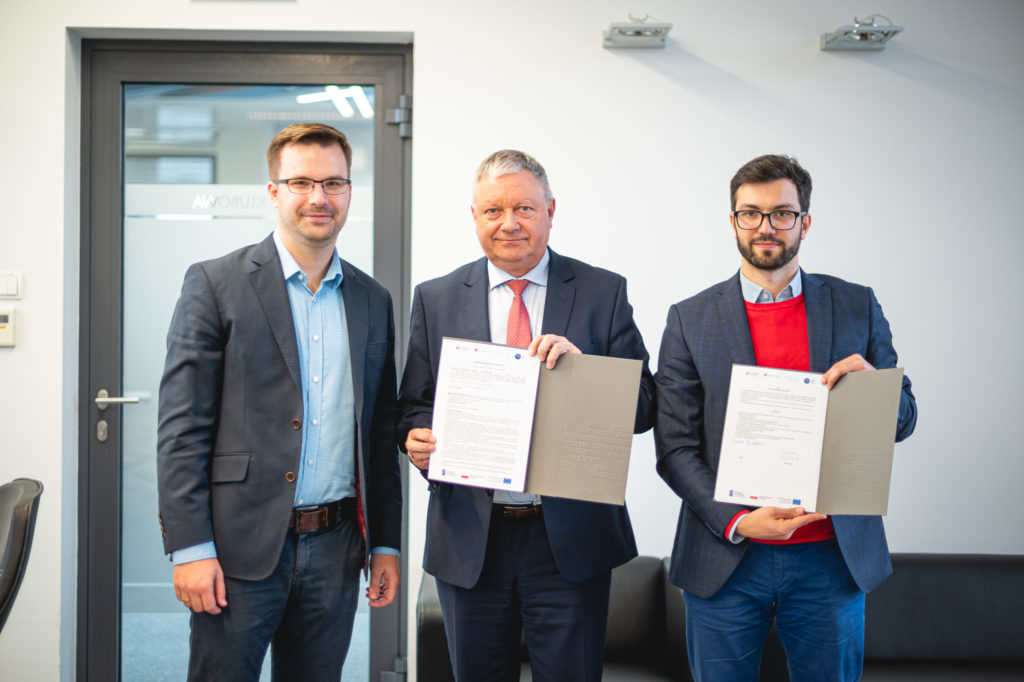 About Thales.
Thales is our flagship project that will change the way marketeers run and optimize their digital marketing campaigns at once across many ad systems. By leveraging Google Cloud Platform, AI & Machine Learning algorithms Thales will be able to integrate data from many data streams, measure efficiency of digital marketing campaigns, run simultaneously multiple tests (target groups, creations etc.), provide insights and optimize campaigns in fully automatic way. Instead of tedious manual tasks marketing teams, thanks to implementation of Thales, will be able to focus on strategic and analytics priorities. Seems too good to be true? Contact us and be the one of the first to find out that it's real!
About Startup Spark 2.0.
Startup Spark 2.0 is a new version of acceleration program run by Łódź Special Economic Zone. Startup Spark joins chosen startups with technology recipients (well known Polish as well as international companies) and by financial and substantive support helps develop and commercialize innovative solutions. For more information – www.startupspark.io.